Have you seen our new website?! Isn't it gorgeous, aesthetically pleasing, and fully functional with all the amazing bells and whistles (hello online questionnaires!)?! That's because we hired Ricky Pierson of Pierson Media to start from scratch and create a website that is client-friendly, client-oriented, and just plain awesome!
Hey Ricky! Welcome back… Can you tell our readers a little about you?
As the principal owner of a digital media agency, I am passionate about helping business owners leverage web technology to help them grow their business. With almost two decades of developing successful integrated marketing platforms, my experience and skills create a vision to identify opportunities for my clients. I work closely with them to custom build the right marketing approach. Whether it's to create a unique and highly effective marketing campaign, leverage their social media marketing, develop a new website, optimize their current website with search engines, or enhance their existing website, I make sure that my clients objectives are met and the project deadlines are kept.
So what makes you different from other website creators? Isn't this just something you can do yourself?
We like to think of ourselves as your marketing partner: an extension of your business. Our approach is very simple:
Experience is incredibly important in this field. I have worked with small boutique agencies, as well as big corporate companies, such as Disney and VISA. Because of this, I am aware of how websites and marketing campaigns work on a small and large scale. Knowing your audience is key to any of these efforts, and I believe that with my experience I have been able to identify target audiences, thus making our campaigns more successful and I am also able to guide my team in identifying the same.
Having a great team is vital to my clients' success. We also have a talented team of graphic designers and web developers. So your website will not only function well, but will look great too.
Creating traffic to our clients' websites. We first build the best website that could possibly be built for your business, and then we create awareness and drive traffic to it. Because what is the point of a great website if no one sees it?
So how do you start?
Our approach consists of an Initial Discovery meeting with the client. Here we listen to the client's objectives and get to know who they believe who is their target audience. We also identify what their budget is for the project.  Once we have a clear understanding of their business, their audience, their objectives with the project, and their budget, we then take that information back to the office where we start putting together a strategic proposal.
In putting this Proposal together, we continue to research the industry, competitors, and affiliates, to see what additional content or features we can add to the project to make it a more valuable website that is different than the rest or a stronger marketing campaign that will stand out.
Once there is an agreement to the proposal, we move on to the next stage: Strategy & Planning. This is when we really start to get our creative juices brewing. All the information that was captured in the Discovery stage gets developed and organized. We start all new websites with a wireframe and all marketing campaigns with ideas that get turned into copy, images and video.
Thank you so much for taking the time to speak with us today! And thank you for all your hard work in making my firm's website so incredible!
Of course! Anything for one of my pickiest clients 😉
Oh absolutely!! And proud of it, too!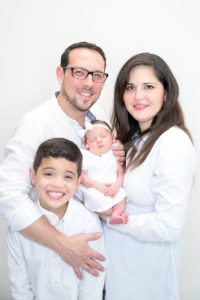 Here is some additional information about Pierson Media
We are Pierson Media, an innovative and creative website design and digital marketing agency located in South Miami, FL. We strive to be creative thinkers, creative planners, and creative executors of strategic marketing plans. Our team of digital marketers bring skills above and beyond the ordinary to every project. Our focus is on professional business-to-business and business-to-consumers web design & development, digital strategy, lead generation, and search engine optimization initiatives. Differentiation is a fundamental aspect of any successful business, and we are constantly challenging ourselves to think creatively and outside the box to set our clients apart from the rest.
To Contact Pierson Media:
(305) 614-4311
5825 Sunset Dr. | Ste #305
South Miami, FL 33143