𝙸𝚏 𝚢𝚘𝚞 𝚍𝚘𝚗'𝚝 𝚑𝚊𝚟𝚎 𝚊 𝙿𝚘𝚠𝚎𝚛 𝚘𝚏 𝙰𝚝𝚝𝚘𝚛𝚗𝚎𝚢 (𝙿𝙾𝙰) 𝚊𝚗𝚍 𝚢𝚘𝚞 𝚋𝚎𝚌𝚘𝚖𝚎 𝚒𝚗𝚌𝚊𝚙𝚊𝚌𝚒𝚝𝚊𝚝𝚎𝚍… 𝚊 𝚛𝚎𝚕𝚊𝚝𝚒𝚟𝚎, 𝚏𝚛𝚒𝚎𝚗𝚍, 𝚘𝚛 𝚕𝚘𝚟𝚎𝚍 𝚘𝚗𝚎 𝚠𝚒𝚕𝚕 𝚗𝚎𝚎𝚍 𝚝𝚘 𝚑𝚒𝚛𝚎 𝚊 𝚐𝚞𝚊𝚛𝚍𝚒𝚊𝚗𝚜𝚑𝚒𝚙 𝚊𝚝𝚝𝚘𝚛𝚗𝚎𝚢 𝚕𝚒𝚔𝚎 𝚖𝚢𝚜𝚎𝚕𝚏 𝚝𝚘 𝚘𝚙𝚎𝚗 𝚊 𝚌𝚊𝚜𝚎 𝚊𝚗𝚍 𝚊𝚜𝚔 𝚝𝚑𝚎 𝚌𝚘𝚞𝚛𝚝 𝚝𝚘:
Determine that you're incapacitated; and
Ask the Court to name a Guardian to make decisions for you.
This is:
𝐏𝐮𝐛𝐥𝐢𝐜 𝐫𝐞𝐜𝐨𝐫𝐝. The world will know that you're incapacitated, will know who is appointed, will know what assets you have, and will be able, by viewing the court docket, to know the ongoings of your life while you're incapacitated.

𝐄𝐱𝐩𝐞𝐧𝐬𝐢𝐯𝐞. Costs alone to establish a guardianship are approximately $800, and that's without litigation. Fees are hourly and based off of each case's specific facts, which means it is unknown what a guardianship could cost. Here at IVPA, we usually charge a $5K retainer that we work against at our hourly rates, and this is just to start.

𝐎𝐧𝐠𝐨𝐢𝐧𝐠. A guardianship ends when the incapacity ends… that means that guardianship cases can go on for a 𝘙𝘌𝘈𝘓𝘓𝘠 long time. Many cases don't end until the Ward (the name given to the incapacitated person) dies. This means more attorney fees as there are at least annual requirements to fulfill, not to mention that every time you need to take action, there's a high probability you'll need to ask the court for permission (aka: have the attorney prepare a petition and have the court enter an order).

𝐎𝐩𝐞𝐧𝐬 𝐭𝐡𝐞 𝐝𝐨𝐨𝐫 𝐭𝐨 𝐋𝐢𝐭𝐢𝐠𝐚𝐭𝐢𝐨𝐧. There may be more than one person that wishes to be your guardian, and this could lead to a battle between the relatives, which means more $$$ on fees, turmoil among family members, and possibly, the appointment of a neutral 3rd party, like a Professional Guardian, to make decisions for you, if the court cannot choose between relatives, for example, like two children petitioning to be guardian for dad.

𝐔𝐧𝐝𝐞𝐫 𝐂𝐨𝐧𝐭𝐫𝐨𝐥 𝐛𝐲 𝐭𝐡𝐞 𝐂𝐨𝐮𝐫𝐭. Any time your Guardian needs to use your funds to pay expenses, they have to obtain the Court's permission… and the Court can reject the request. For example, where your guardian may think it's a great idea to build a pool in your backyard for water therapy to help with some rehab, the Court, considering the assets involved, may think it's not appropriate and deny the petition.
A Power of Attorney is a fraction of the cost of a guardianship. Not only that, it assures the right person is nominated to make financial decisions for you in the event of an incapacity (not who the Court believes should be managing your financial affairs).
There are other factors at play when executing a POA; thus a POA may not be right for everyone, especially if you don't have a trusted relative or friend to name as your Agent under the POA. We invite you to schedule some time to talk to us so we can properly orient you and help you figure out what is right for you.
Want to learn more? Visit our YouTube Channel: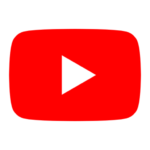 Haven't seen our famous Star Wars video that explains Estate Planning? Watch now @ Darth Vadar's Estate Plan
Follow us on social media for information, events, and some freebies!
Facebook ~ https://www.facebook.com/iramavaldespa
Instagram ~ https://www.instagram.com/probatemiami/
LinkedIn ~ https://www.linkedin.com/in/iramavaldes/
Twitter ~ https://twitter.com/IramaValdesPA
TikTok ~ https://vm.tiktok.com/c797c8/
Website ~ www.ProbateLawMiami.com
Contact us for a Comprehensive Consultation.
Irama Valdes, P.A.
11020 N. Kendall Drive, Suite 204
Miami, FL 33176
T (305) 477-1111 | F (786) 441-4404
And now of course, for the legal disclaimer: The hiring of a lawyer should not be based solely on advertisements. The material on this website is designed for general information only and should not be construed to be formal legal advice nor does it create an attorney-client relationship between you and Irama Valdes, P.A.. Any communication received via the Internet through this web site or any other website Irama Valdes, P.A. is affiliated with would not create an attorney-client relationship. Legal advice should be sought from competent legal counsel in your relevant jurisdiction.
The testimonials throughout this site were provided by actual clients. To maintain their privacy their names have been abbreviated. Please note that testimonials do not warrant, guarantee or predict your particular results. Irama Valdes, P.A. makes no warranty about the accuracy or reliability of the information on this site or other third party linked sites. Presence of third party links does not imply responsibility for the third party site or an endorsement of the linked site and its contents by Irama Valdes, P.A..
U.S. tax advice within this website (including links to third party sites or material) is not intended to be used, and cannot be used, for purposes of (i) avoiding penalties imposed by the Internal Revenue Code, or (ii) promoting, marketing or recommending to another party any transaction or matter addressed herein.
No portion of this site may be reproduced or used in any manner other than for the private information of the site reader without the express written consent of Irama Valdes, P.A..