"Estate planning is for the wealthy."
"I don't have any assets so is it worth it?"
"I don't want to think of those negative things."
"I don't have money to pay a lawyer."
"I have my wishes written down on a napkin somewhere."
"My spouse knows my wishes."
"I don't have time for that."
"My spouse and I cannot agree on what we want for our kids."
"Simple neglect on my part."
"My mom is on my account and she has access to my money."
I performed a poll on Facebook and these were the responses to "Why do you not have an Estate Plan?"
What if I told you that: 
It's not just for the wealthy.
People that don't have assets have just as a great a need for a plan.
It's not as expensive as you think.
It consumes less time than your grocery shopping for two weeks.
Doing it yourself could do more harm than good (and napkins rarely count).
The hardest thing for me when starting any project, big or small, is:
WHERE DO I START?
Well, as far as Estate Planning is concerned… I've already done the heavy lifting.
World: Meet IVPA's Estate Planning Guide and Checklist.
IVPA's Estate Planning Guide and Checklist: Meet World.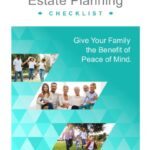 This clickable Checklist & Guide is a great place to start your Estate Planning Journey. It is written in PLAIN ENGLISH and addresses many things you may not even have thought of. We hope you find this resource helpful, insightful, and an example of how simple we make this process. Don't take it from us!  Here are some of the things our clients have said:
"My wife and I hired Irama Valdes to prepare our Estate Plan. She took the time to get to know us and paid close attention to what is important to us. Irama helped us to understand the possible ramifications as, together, we chose how to structure our Estate.
With children and grandchildren in other states, we needed a plan that would be easy for them to follow. She helped us achieve that.
Her empathy was obvious and helped to put us at ease every step of the way.
We had expected this to be an unpleasant experience. Irama was so friendly and positive that it was actually fun!"

– Sal & Sara
"Irama Valdes is an amazing estate planning attorney. She prepared all my documents for me and was so thorough. Plus, she broke down each document in a way that I could understand the purpose of each document and why they are so important. She is friendly and knowledgeable and truly loves helping others, which is a rare quality. I highly recommend Irama Valdes P.A."

– Mr. Gonzalez
"When it comes to the delicate matters of family and estate planning, you want to know the professional you've chosen knows their stuff. Irama Valdez knows the intricate details of probate law and how the courts work. My brother and I hired Irama to obtain power of attorney for our mom. Irama was very personable and detailed with our questions and concerns. Would highly recommend Irama Valdez to anyone seeking experienced and professional estate planing and probate guidance."

– Carlos Garcia
Let us help you put yourself and your family first so you don't have to worry about the "What Ifs".
Like I always say…
GET AHEAD BEFORE YOU'RE DEAD!